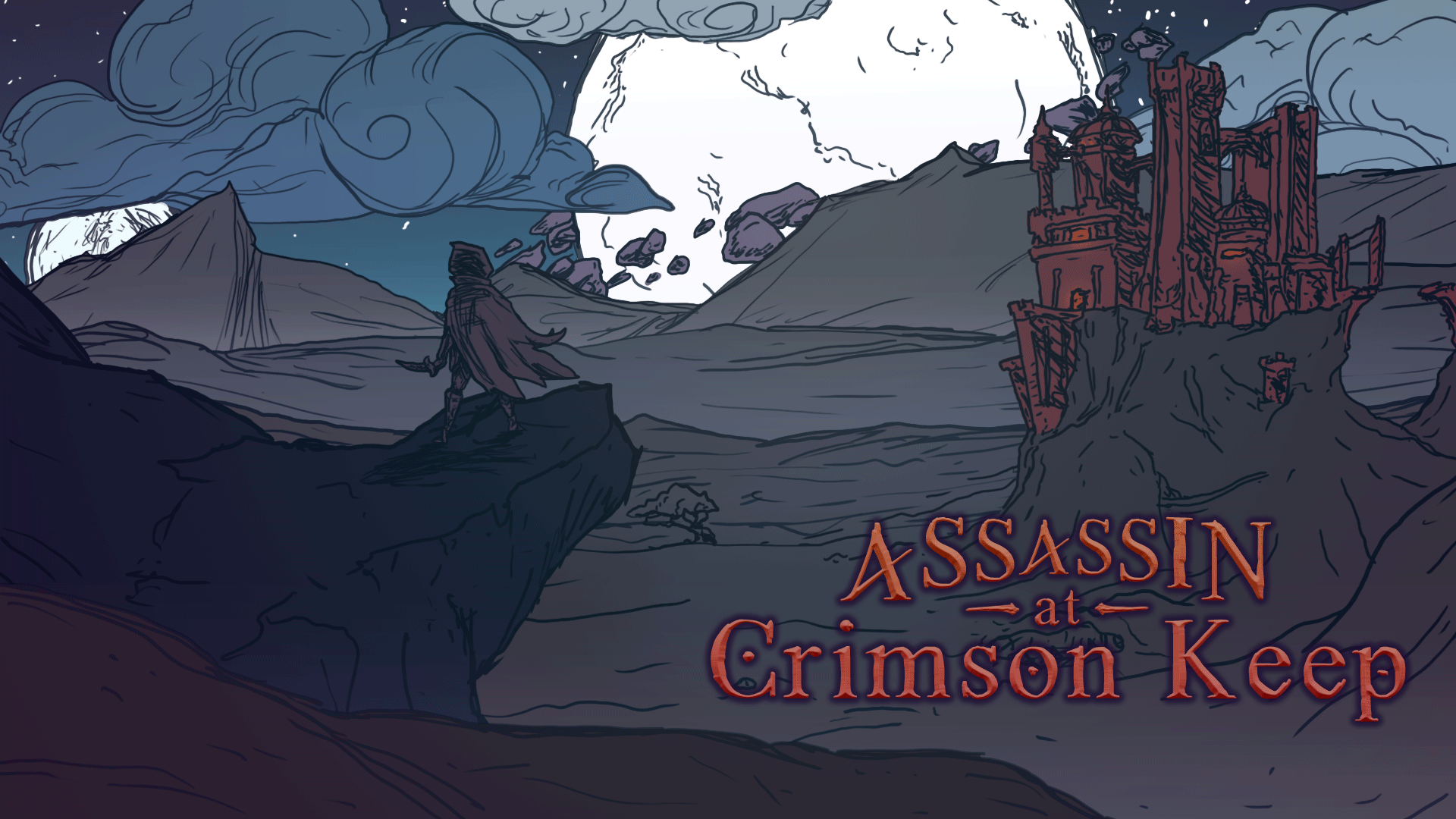 Assassin at Crimson Keep
The Eldritch Update is finally live!
What this means for you:
~5000 new words, plus many new descriptions, interactions, etc
New Ending and Achievement
Two new rooms to explore (plus bonus stuff in other rooms in relation to the new content)
New way to die in horrific detail
Quite a bit more gore
Old Saves probably won't work (but it's a short game, so hopefully not to much of an inconvenience)
I've spent as much time as possible on this free update and hope you all are ready for some weird Lovecraftian shenanigans, because I basically stream-of-consciousness wrote this additional content.
Thank you to everyone who's given this game a chance. It's been a blast making it, but I think it's time to shutter the Crimson Keep for good (apart from any bug fixes I may need to patch in).
However, the Assassin's story is not finished. I have two more games planned in different locations, but it's too early to really bring it up, so I'll just zip it now.
Files
Assassin at Crimson Keep Eldrtich Edition 1.1 PC & Linux
158 MB
96 days ago
Assassin at Crimson Keep Eldrtich Edition 1.1 Mac
144 MB
96 days ago
Get Assassin at Crimson Keep